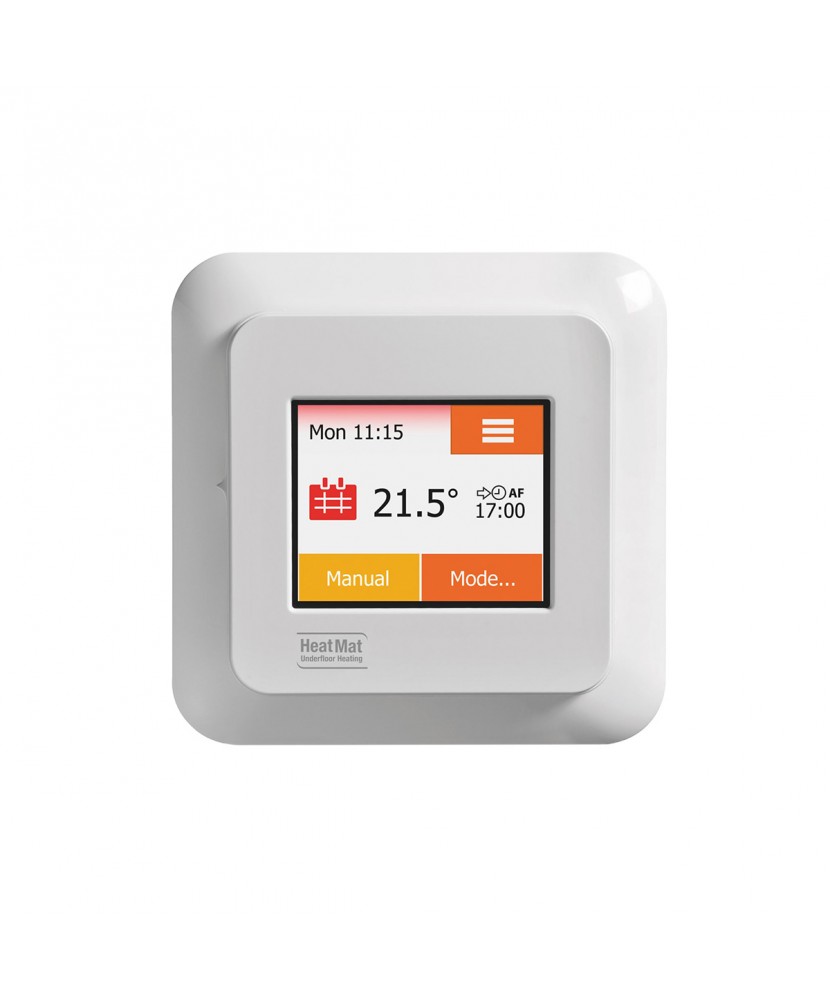  
Colour Touchscreen NGTouch Thermostat Electric UFH Controller
The NGTouch is an easy-to-use touchscreen thermostat with a range of functions designed to make controlling your underfloor heating easy.


You can programme the NGTouch to suit your daily schedule.


The simple touchscreen interface allows you to select various modes depending on your lifestyle including holiday mode, boost for an hour of full-power warmth or eco mode.