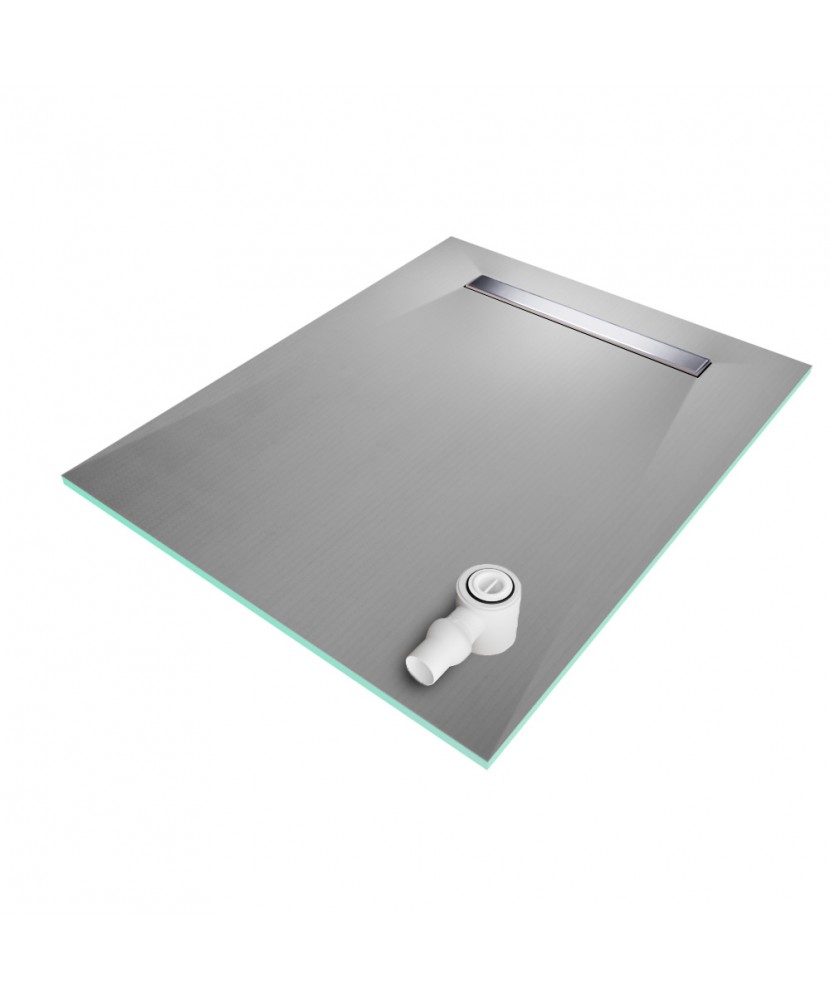  
Wet Room Shower Tray 800 x 1200 x 30 mm Linear End 600 mm Flexi Dual
The 800 mm x 1200 mm shower base is 30 mm thick and is designed to be tiled over, providing level access into the shower without a step up. The shower base is produced from XPS foam and re-enforced on both sides with a fibreglass mesh and coated with a flexible cement. This surface is ready to tile onto. It's lightweight and flexible enough to absorb movement within the structural floor.
The XPS foam has great acoustic properties and therefore is an excellent choice for showers here in the UK, when you can generally hear everything that's going on upstairs! It can be easily trimmed if necessary, say around pipes or other obstacles, or if you are fitting a shower that is not quite the size of the tray.
The shower base has a machined slope cut into it, providing a 4 way fall from each corner to the drain. The enveloped shaped pattern helps guide the water toward the channel, eliminating the need to create fall on your own.