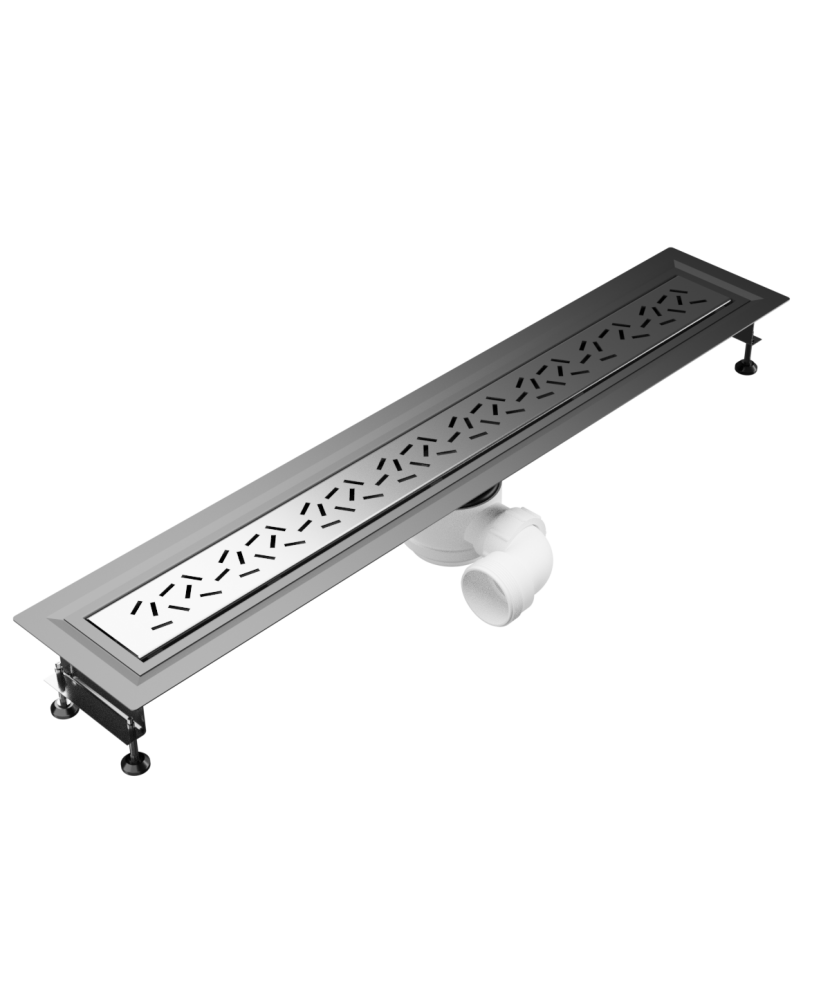  
Linear Shower Drain 600 mm Clamp Sprinkle
This new initiative line of shower drains is the latest in our collection of wet room drain solutions. It is ideally suited for any vinyl floor applications. Whether for a shower or utility room or anywhere else that water is present, this drain is an excellent product to install to collect the waste water.


This elegant 600mm long linear drain has a brushed stainless steel finish, with your choice of 3 different covers. The clamp down frame can be used with a variety of floor coverings to create a seal. The end result is a clean non-invasive finish that is designed to last for years to come.


The design of the seat is made not to put too much stress on the material being used to cover the floor there by extending its life span. The solid cover prevents debris from clogging the drain while maintaining a clean look.


Paired with the McAlpine HC26 50mm waste trap this set really is the perfect answer to anyone looking for a vinyl floor drain. This trap provides an ample flow rate of [l/min]: 26/50 (for a 15 mm/120 mm liquid column) The trap has a height of 61mm and Water seal of 20 mm. It also has easy access for cleaning and has a 1.5 inch outlet pipe. The trap comes with a 90° elbow to make connecting in any direction possible.


The set also includes adjustable legs for stabilising the drain and levelling it during installation.