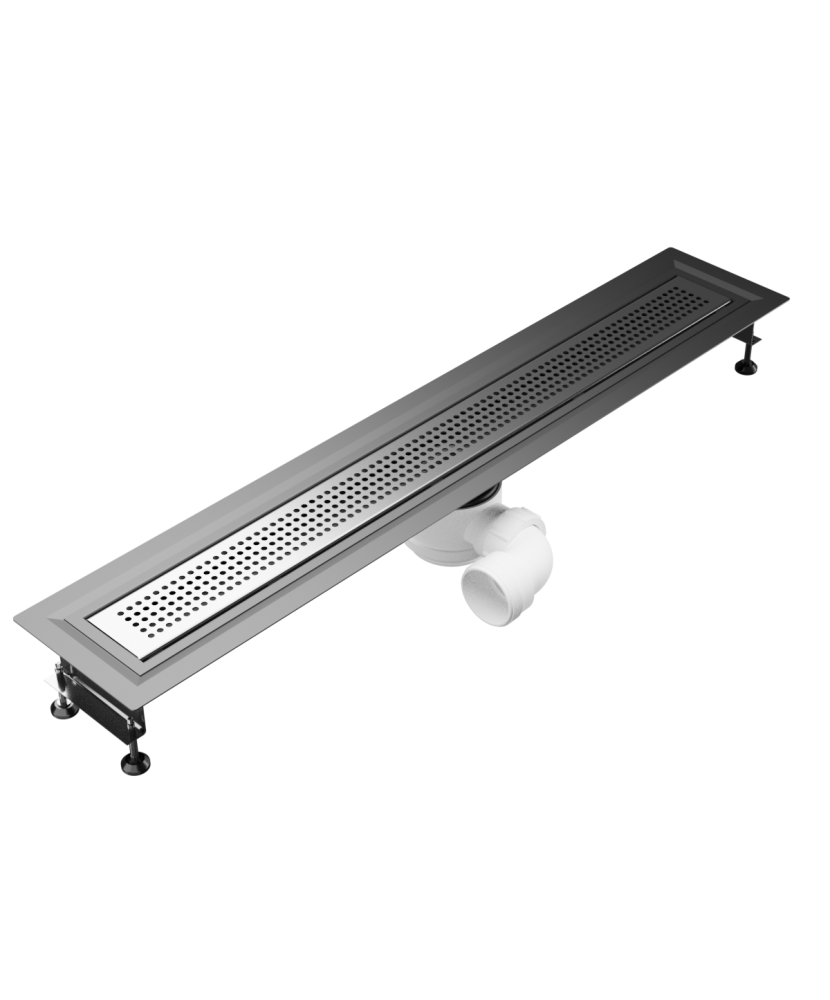  
Linear Shower Drain 1000 mm Clamp Bubbles
Our new 1000mm Wetroomstop Linear Clamp Drain is the perfect product for someone looking for drainage solutions for vinyl floor finish. This 3 piece drain is made of high quality stainless steel. It looks great on any floor. The clamp down drain creates a watertight seal without straining the floor covering material. This is especially important in high traffic areas where premature wear on the floor covering may be an issue.


The cover is a brushed steel finish and comes in 3 different style designs. It is resistant to scratching or denting, perfect for commercial applications. It is easily removable as well with the key provided, making cleaning and maintenance a breeze.


The drain also comes with a McAlpine HC26 50mm waste trap. This trap provides an ample flow rate of [l/min]: 26/50 (for a 15 mm/120 mm liquid column) The trap has a height of 61mm and Water seal of 20 mm. It also has easy access for cleaning and has a 1.5 inch outlet pipe. The trap comes with a 90° elbow to make connecting in any direction possible.


The set also comes with stabilising legs to aid in installation.