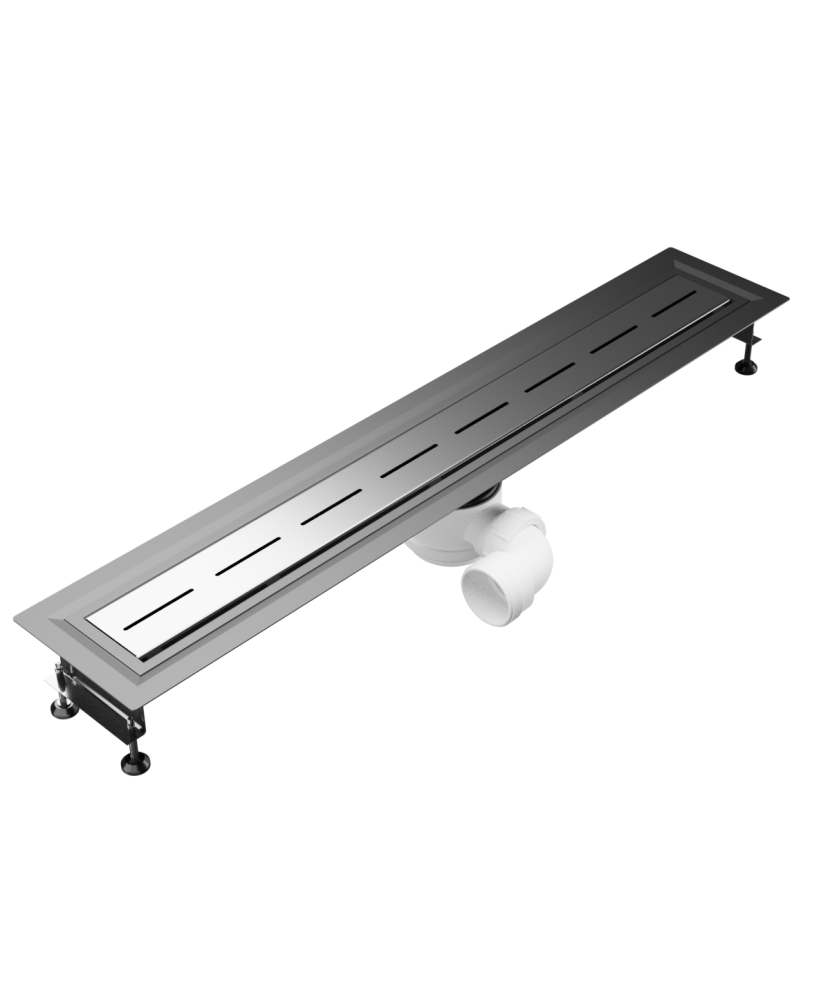  
Clamp Linear Shower Drain 900 mm Clamp Line
This innovative new vinyl floor drain is the latest addition to our collection. This drain offers you a clean modern look and a solid water tight seal. It consists of 3 parts all made of high quality stainless steel, that is both scratch and dent resistant.


The Body and clamp were specifically designed in such a way not to create stress on the floor covering, extending the longevity of the material. While the sleek low profile covers, 3 to choose from, are easily removable for maintenance.


This drain also comes with the McAlpine HC26 50 mm waste trap and adjustable legs that make installation quick and easy. It provides an ample flow rate of [l/min]: 26/50 (for a 15 mm/120 mm liquid column) The trap has a height of 61mm and Water seal of 20 mm. It also has easy access for cleaning and has a 1.5 inch outlet pipe. The trap comes with a 90° elbow to make connecting in any direction possible.


This set is the ideal product for any wet room, kitchen or maintenance room that has a vinyl floor covering and requires a floor drain.